Intentional Relationship Building to Buffer ACEs: Learning about ACEs and moving toward PCEs (Positive Childhood Experiences)
This six (6) hour recorded video series will move from the basics of understanding Adverse Childhood Experiences (ACEs) towards a deeper understanding and insight as to how positive action can be taken in building trauma responsive communities through relationships, and positive experiences that have the potential to address the impacts of ACEs.
We will look at areas of greatest impact in the context of the work of teachers/educators and will seek to equip these professionals with an understanding of the principles of trauma informed approaches and how to draw on capacities for creating positive experiences, building a robust sense of community and forging strong relationships through understanding the underlying neurobiology of the human social engagement system. The video series is grounded in solid research on the dynamics of ACEs and the impact of trauma, as well as sharing experienced based strategies for addressing this impact with individuals, families, and communities.
The general learning objectives will be:
·     Understanding the neurobiology of the impact of ACEs and the need for trauma informed approaches that create positive experiences, build community and foster strong relationships
·     Applying insights from the neurobiology of the human social engagement system to building healing relationships, particularly in the context of the work of teachers/educators.
·     Practical implications of fostering a shift in cultural attitudes and the double continuum of health: reducing adversity and increasing positive experiences
·     Principles of trauma informed approaches that guide decision making in services impacting children and families including education, health services, law enforcement and community services.
·     Action steps for those who work in classrooms and/or educational administrators to make positive impact in their context.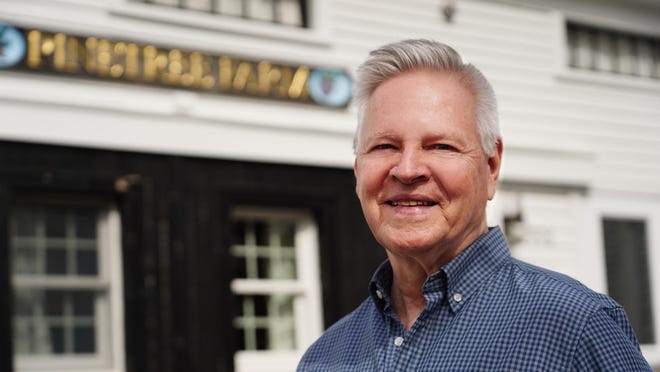 Larry McCullough, EdD
Dr. Larry McCullough is the founder and executive director the workshop and retreat center at Pinetree Farm and began hosting workshops in 2005. He officially launched Pinetree Institute in 2012 to address issues of positive well-being through workshop offerings and community programs in the Seacoast New Hampshire / Southern Maine region. He holds his doctorate in applied behavioral sciences; and he brings his experience in the development of trauma-informed approaches to community services, especially as related to addressing Adverse Childhood Experiences (ACEs) as a way of building individual, family and community resilience. For more visit at www.pinetreeinstitute.org